Cascade Veterinary Clinics will deliver the best-possible medical, personnel, and client outcomes, by acting with integrity and providing respect — to every pet, every client, and every employee — every time.
Cascade Veterinary Clinics
Details
1201 Walla Walla Avenue
Wenatchee, WA 98801
Hours:
Mon–Thu 8:00 am to 7:00 pm
Fri–Sun 8:00 am to 8:00 pm
*After-hours fees apply*

We offer Urgent Care Services days a week.
OWNERS PLEASE CALL
TO SCHEDULE SAME DAY
URGENT CARE APPTs. AT 8 AM
After-hour services are provided for current, active clients.
After-hours: (509) 204-3681
Emergency Route: From Wenatchee Ave, clients should go down the 5th Street underpass. Access map here.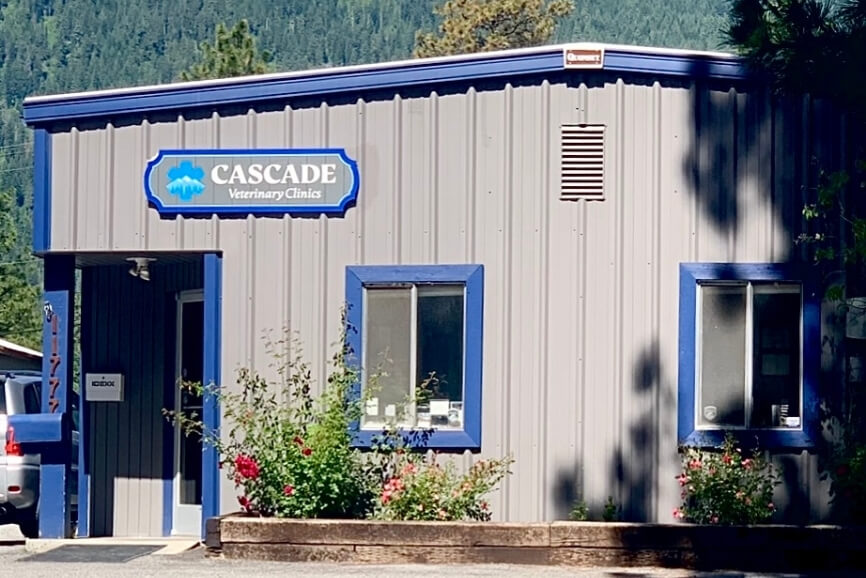 Cascade Veterinary Clinics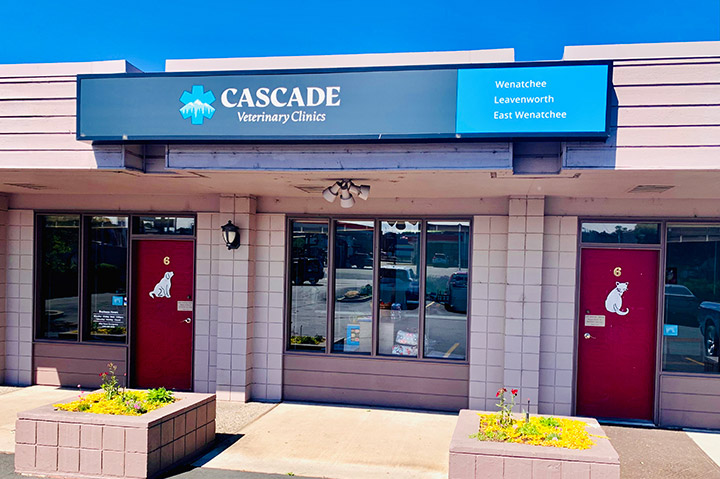 Cascade Veterinary Clinics
Virginia K.
Excellent service and very efficient and kind. My 4-month-old Aussie needed surgery for a fractured tibia and despite being VERY busy over the Thanksgiving holiday, the surgery was done that week. Dr. Johnson came in just to take care of "Camp" even tho he was not scheduled and spent a lot of time on the phone with me. Thank you and blessings. Highly recommend this clinic.
JOHN W.
This is a terrific office! The staff was courteous and the doctor did an amazing job of neutering our puppy. Every step of the way consisted of clear communication, fair pricing, and excellent customer service! They are very caring, kind, and compassionate. Truly the pride of their profession. If you're looking for a vet, this is your place! My highest recommendation!
Alyssa T.
The best vet in the valley! They truly care here, every single employee. My puppy was hurt and they were able to get her in within 30 minutes of me calling and guide me through what to do to handle the financial stress we were facing. They are kind, prompt, and knowledgeable. It's worth making the drive from Wenatchee or Cashmere for this amazing care. 10/10 recommend
Marck C.
They're all great people to your critters, and they make everything easy for you to understand and are genuinely concerned for the welfare of your babies that you bring in. I have been to almost all the vets' office's around the Wenatchee Valley, and no other compares in any way.

Tony S.
I had to put my precious rabbit to sleep, and I was feeling very nervous about her having to be alone, but Becca was so sweet, and immediately I felt that she actually cared about my girl, and it brought me comfort. I could not be more thankful for how kind and caring she was.

We are introducing PetPage as a new way to stay in contact with clients. Appointment reminders, vaccine due dates, and contact with vet staff while your pet is in the clinic. Download the mobile app to access the Ally DVM Portal from the
Google Play
or
Apple Store.
What we believe, and how we behave — to make our vision a reality — when everyone is watching, or no one is watching.
Integrity: Be Kind.
Honestly, ethically, and tactfully address difficult situations — and consistently treat everyone (patients, clients, staff) with fairness and respect.
Problem-solving: Be curious.
Continuously strive to find answers — that deliver the best possible veterinary care, personnel, and client outcomes.
Learning & Teaching: Be driven.
Seek knowledge, share knowledge, and work together — to encourage healthy interactions and provide exceptional patient care.
Dependability: Be consistent.
Accurately communicate expectations, demonstrate an eagerness to learn, and be fully present — in all interactions.