We look forward to hearing from you! For general questions, please complete the form below. We will respond within 24 hours. If your request is submitted on a Saturday or Sunday, it will be processed on the following Monday. Please note that this contact page is for our Wenatchee West location.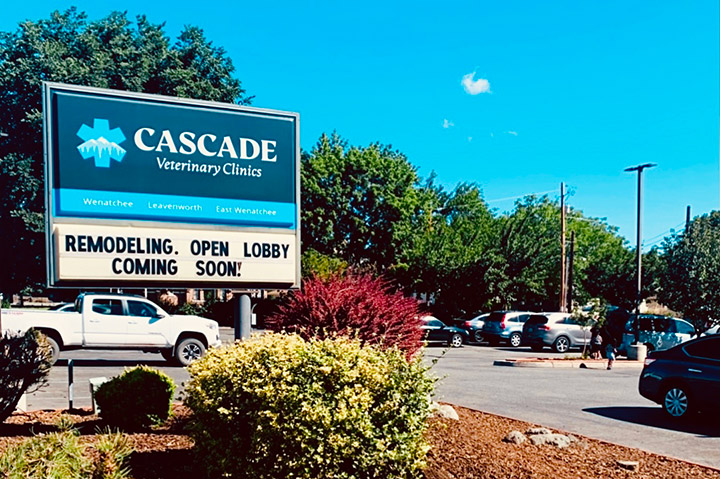 Contact Us
Fill out our online form below to get in contact with our Wenatchee West location!
Cascade Veterinary Clinics
1201 Walla Walla Avenue
Wenatchee, WA 98801
Hours:
Mon–Fri 8:00 am to 7:00 pm
Sat–Sun: 800 am to 5:00 pm*
Wenatchee Urgent Care Hours:
OWNERS MUST CALL TO SCHEDULE SAME DAY URGENT CARE APPTs. AT 8 AM
Mon–Thu 8:00 am to 5:00 pm
Fri–Sunday 8:00 am to 8:00 pm
Emergency Route: From Wenatchee Ave clients should go down 5th street where this is an underpass to avoid being obstructed by a train. Access map here.
*Additional fees may apply for weekend visits.

Contact Form
Please fill out this form as completely and accurately as possible so we can get to know you and your pet(s) before your visit. If this is an emergency, or if your pet needs urgent care, please call us at 509-663-0793 for a faster response.
Please note: This form is to get in contact with our Wenatchee West location.